Temps de travail requis: au moins 2 heures par semaine ou au moins 5 discussions actives attribuées (autour d'un sujet spécifique)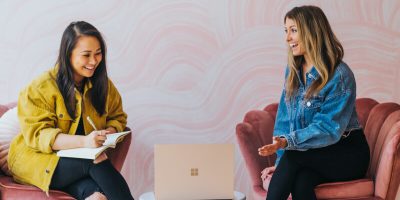 GlobalRize diffuse l'Évangile en utilisant Internet. Chaque mois, des millions de personnes sont touchées, venant de tous les pays du monde. GlobalRize atteint un grand nombre via les médias sociaux, ajoute de la profondeur et de la substance via des sites Web et offre des contacts personnels via des cours en ligne.
Biblword, notre page Facebook, compte plus de 4 millions de likes. Des mises à jour sont publiées et les questions sont traitées par une équipe de bénévoles dévoués. Nous recherchons des membres supplémentaires pour cette équipe. Vous pouvez rejoindre et aider depuis votre propre domicile.
Répondre aux nouveaux messages de chat.
Essayer d'arriver à un niveau personnel dans la conversation de chat.
Conseiller les gens et prier pour eux.
Passionné par Jésus-Christ.
Membre actif de votre église.
Désireux d'aider à répandre l'Évangile.
Vous pouvez garder votre motivation lorsque vous travaillez seul à la maison.
Vous êtes ouvert aux commentaires et demandez de l'aide si vous en avez besoin.
Remplissez le
formulaire de candidature

.
NB. We do not appreciate it when recruitment and selection agencies, temporary employment agencies or secondment companies offer their services in response to our vacancies.